Gantry Crane: How to Adapt Different Working Surroundings?
Gantry Crane: How to Adapt Different Working Surroundings?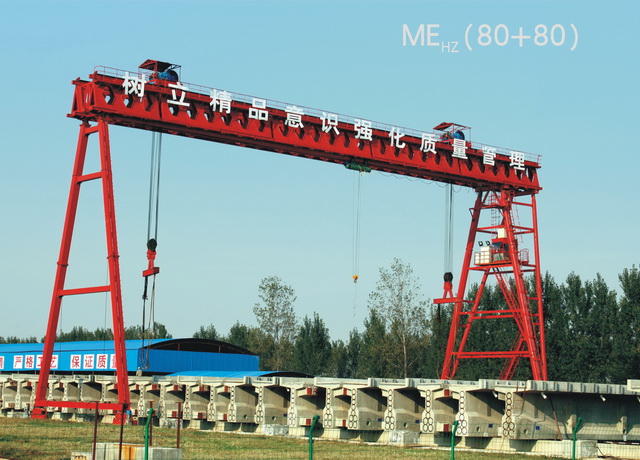 Gantry crane with electric hoist designed and manufactured by Zhengzhou Huazhong Construction Machinery Co., Ltd (ZZHZ) are widely used for all kinds of working circumstance with different protection schemes.
Protection schemes for gantry crane are as following:
1.Some gantry cranes should be set warm-up device if under humid surroundings.
2.There are special requirements for humid of gantry crane during working. In general, the humidity should be less than 85%.
3.It is better to prepare rain cover for electric hoist type gantry crane if it works outdoor.
4.Safety device for gantry crane with electric hoist is important during working in cold surroundings. It is suggested to adopt warm device for driver' s cab and enclosed driver's cab for the gantry crane. As for anti-skip and anti-freeze method, we suggest clear away the ice and snow in time, all parts of gantry crane should be cold-proof.
5.Under hot surroundings, drivers' cab of gantry crane should be designed with refrigeration device and electric fan mounted on motor. If gantry crane is over hot, the current should be blackout to promise the safety of gantry crane operators.
6.If gantry cranes are working under dust, it should be promise safety and the driver's cab should be closed.
ZZHZ Main Products: Gantry Crane, Overhead Crane, Bridge Girder Launcher, Concrete Batch Plant, Concrete Spraying System and Backhoe Loader.
Company: Zhengzhou Huazhong Construction Machinery Co., Ltd ( ZZHZ )
Address: No.114 Industrial Road, Shangjie District, Zhengzhou City, Henan Province, China