Downstroke Movable Support System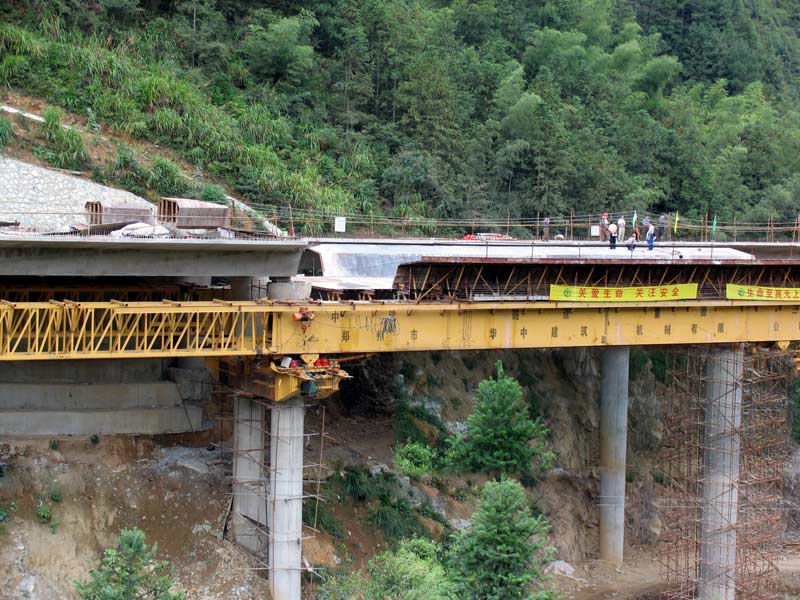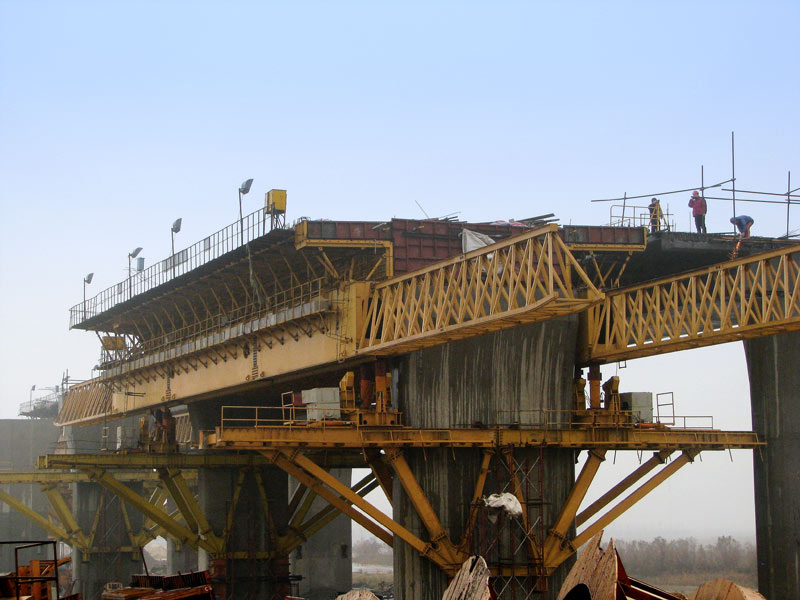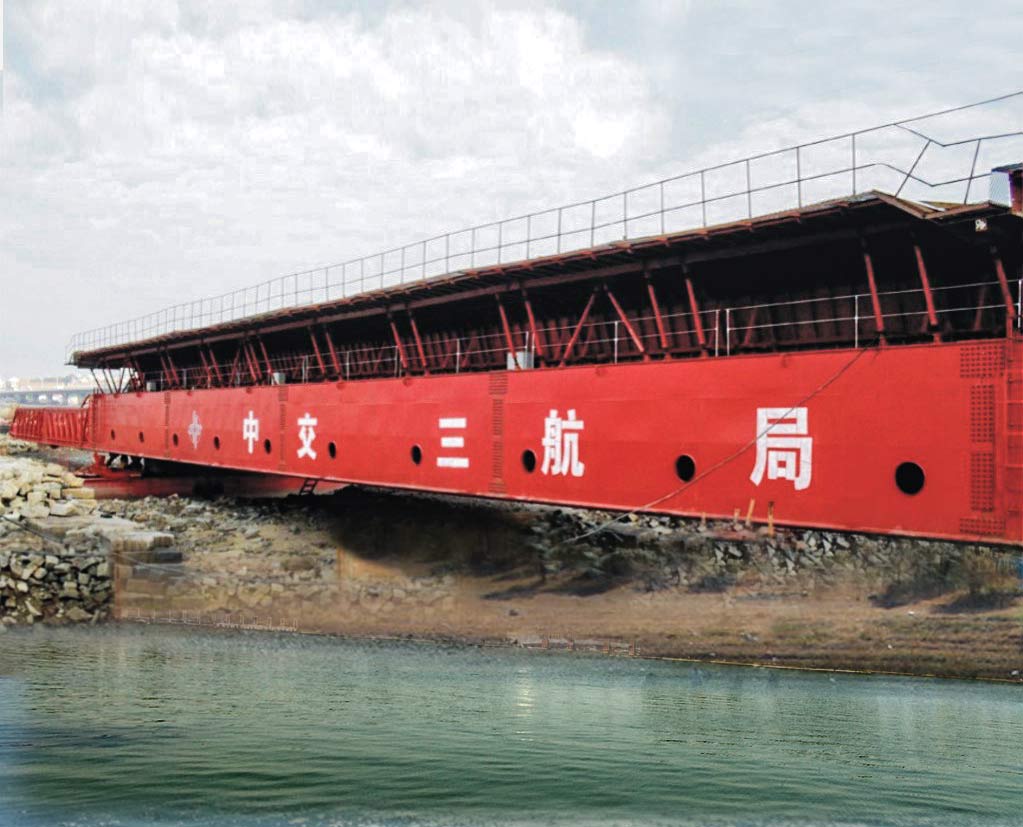 1. Application range of Downstroke Movable Support System
MSS30/660 Bridge Creating Machine is designed for meeting the demands of 30m continuous concrete box-girder construction. It is a bridge construction machine whose construction method is that installing on the piers and field casting. The main characteristics are high rigid for main girder, convenient bracing installation, variable piers.
2. Main features and advantages of Downstroke Movable Support System
The machine is installed below the bridge floor, supporting the templates with two sets of steel box girder. The moving between the piers is carried through the transverse moving and longitudinal traveling of the main girder mould bases with the template. With three sets of support legs, two of them is used to supporting while casting the concrete girder. As the machine needs to move from one pier to next pier, the third support leg shifts to the front pier and fix on it in order to accomplish the task. The moving method of the machine is like this, one by one. Equip with four sets of hydraulic system, the machine can realize the jacking up, transverse and longitudinal traveling automatically.
3. Main technical parameters of Downstroke Movable Support System
| Product Model | MSS650 | MSS1650 |
| --- | --- | --- |
| Span(m) | 30 | 50 |
| Girder-casting Weight(one time) (t) | 650 | 1650 |
| Applicable Longitudinal/transverse Gradient | 0.2-2.5% | 0.2-2.5% |
| Longitudinal Speed (m/min) | 0.5 | 0.5 |
| Max Anti-force At Working (Kn) | 3160 | 8270 |
| Max Anti-force At moving (Kn) | 1030 | 2890 |
| Self Weight (t) | 300 | 660 |
To: Aaron Hou & zzhz114@gmail.com